SUBCULTURE
The solo exhibition by TBOY, coming to Manchester in September. Established Pop Artist TBOY will launch his first solo exhibition in the North of England, at the prestigious George Thornton Art gallery on King Street, Manchester, in September.
SUBCULTURE will feature 40 brand new pieces of work by TBOY, including his sought-after currency art, a wide range of detailed, polished originals, and some of his new, edgier sculptural pieces. TBOY is known for his bold and colourful work, as well as his playful and irreverent approach to art. He takes inspiration from icons and pop culture, and has a passion for music, evident throughout this new collection.
SUBCULTURE is a must-see event for fans of pop art, contemporary art, and music alike.
TBOY is a contemporary Pop Artist who lives and works on the UK South Coast. He has exhibited in galleries and museums throughout the UK as well as abroad, including the Krause Gallery  in New York City and the Westbank in London. He has collectors around the world and has a prolific work ethic.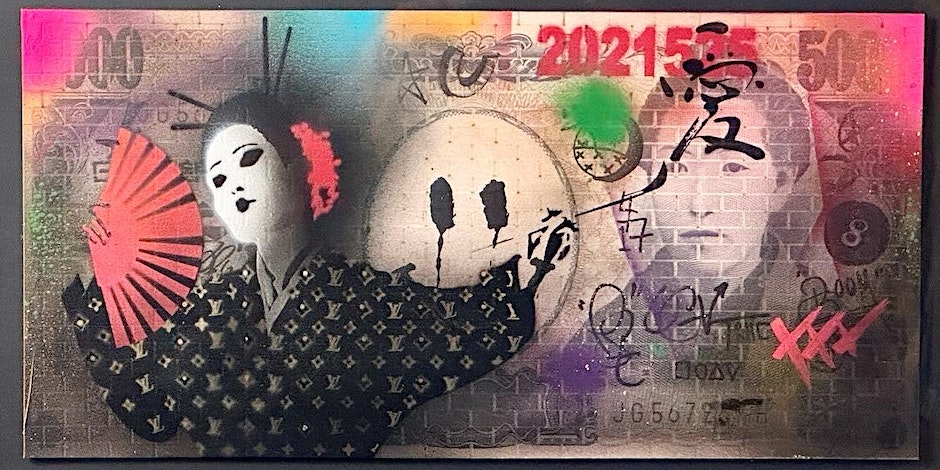 Exhibition Details
The Private View will take place at (6-10 pm) on 29th September and the exhibition runs throughout the following week
SUBCULTURE by TBOY
George Thornton Art Gallery, 4 King Street, Manchester, M2 6AQ
Date of Private View: 29th September
Hours: 6-10pm
Admission: Free. Tickets to Private View available via Eventbrite.