Microdot, the globally recognised music artwork brand has now opened on King Street.
The brand, which was launched in 1990 by Brian Cannon, created record sleeve artwork for everything released by Oasis and The Verve throughout the 1990's and has created a selection of artwork for Suede, Cast, Ash and Super Furry Animals. The accreditation 'A Microdot Design' adorns over 75 million units of product worldwide.
Brian Cannon, Founder and Creative Director at Microdot said:
"We chose King Street for our Manchester store as it is one of the most premium shopping destinations in the city, being in such close proximity to brands such as Pretty Green is great for us and we just love the vibe of the street."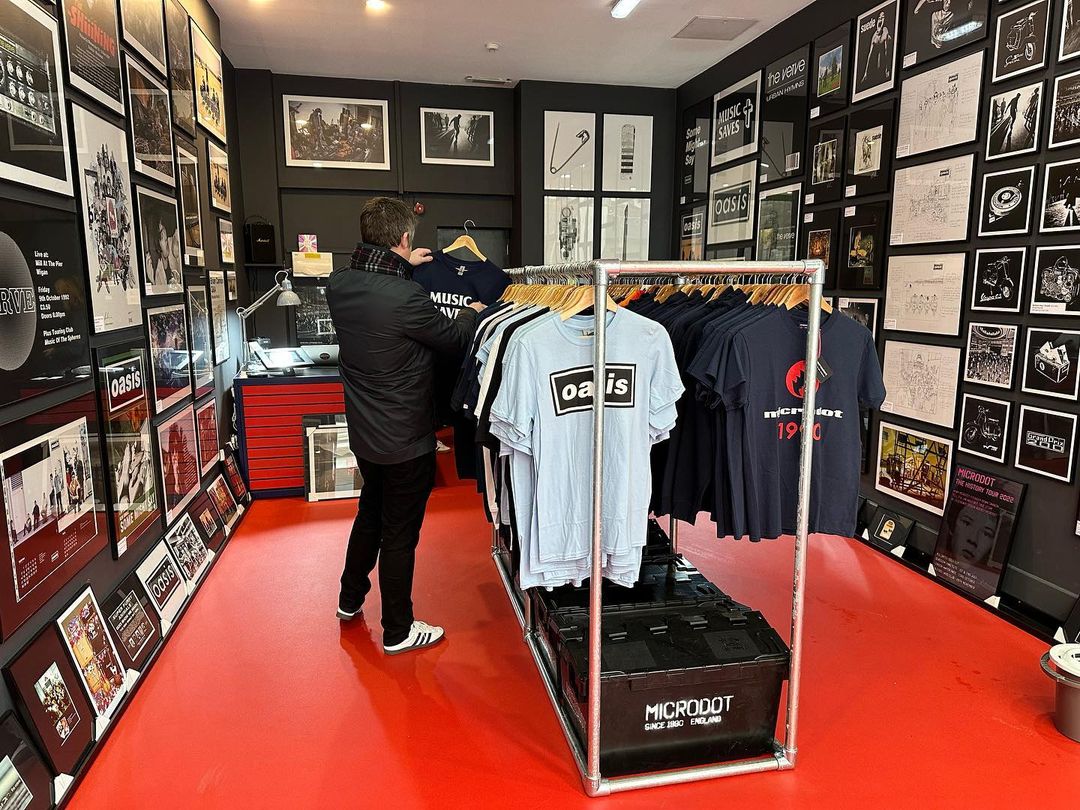 This will be Microdot's second site with their initial store being based in Kendal. The Manchester store is just the starting point as we intend to expand to other UK cities and eventually overseas.
Oasis legend Bonehead in store! (below).