Lounge Underwear Has Come To King Street!
Lounge's first ever pop-up store in London was such a success, that they couldn't wait to meet even more of their Loungers in real life! They have opened their second pop-up store on King Street, Manchester. Even better, their pop-up has opened just in time for Valentine's Day.
When?
Lounge opened their doors on Saturday, February 4th at 10am, and are closing them on Sunday, February 12th at 4pm. That's enough time to buy something for Valentine's, something for Galentine's, and maybe even a treat just for you – why not?
Where?
You can find them in 35 King Street, Manchester, M2 7AT
What are the opening hours?
Monday: 11am-7pm
Tuesday: 11am-7pm
Wednesday: 11am-7pm
Thursday: 11am-7pm
Friday: 11am-7pm
Saturday: 10am-7pm
Sunday: 10am-4pm
And just so you don't forget – they're open from Saturday, February 4th until Sunday, February 12th.
What time should I arrive?
We'd recommend heading to the store as early as possible, to be in with a chance of stocking up on all your fave Lounge pieces.
Do I need to sign up for a time slot, or buy a ticket?
It's a no to both. Whether you're just walking past and fancy popping in, or if you've made the trip to Manchester specifically – the doors will be open to welcome you.
Will there be any surprises?
Be ready for some incredible events in-store to get you into the Valentine's spirit!
STYLING SALON – You'll have the chance to book in for a free hairstyling session in-store with some of Manchester's best stylists, on both weekends that the store is open. Not only will you be leaving the store with your fave Lounge goodies, but you'll also be leaving with that feeling of self-confidence that only comes from sitting in the salon chair. Click here to book your session.
STUDENT LOCK-IN – They're also hosting their very first student lock-in on Tuesday 7th February! Keep your eye out for the Lounge 'Pick-Up Bus', wrapped in the worst chat-up lines (as voted for by you!) and complete with special guests and a DJ. The Pick-Up Bus will be heading to Manchester university campuses to take you to the store from 7-10pm, and the fun won't end there – you'll receive a FREE drink on entry, as well as a 20% discount on everything in-store! Make sure you've got your student ID – this is all you'll need to be able to hop on the bus and enter the store. Click here to see the timetable and pick-up locations.
THURSDAY DATE NIGHT – Finally, they've partnered with dating app Thursday to create the perfect girls' night. They're all about making women feel comfortable and sexy, always – and they've given you the perfect excuse to celebrate with your girls!  For just £10, you'll receive 4 free drinks, the opportunity to find your perfect Lounge Fit with one of their professional Fit Experts, the chance to hear from some incredible guest speakers, and an exclusive after-hours shopping experience. Manchester's hottest date night is coming to life on Thursday 9th February from 8-11pm.
Will you be offering student discount in-store?
Absolutely! Students will receive a discount on all items in-store – you just need to show your Student Beans account.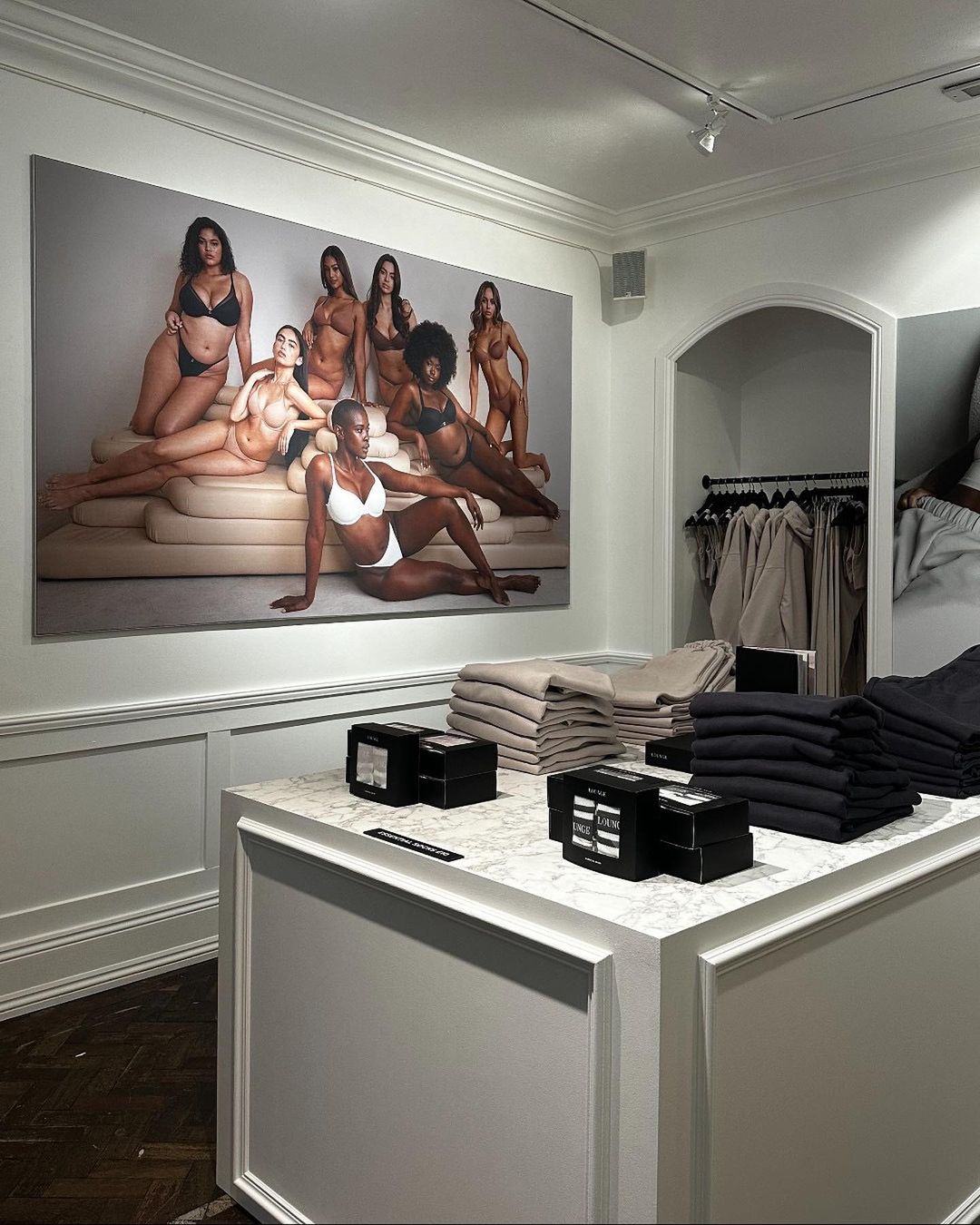 Will you have everything in stock?
They are stocking selected Underwear, Intimates, Apparel and Sleep Collections. Obviously, they can't stock their entire website in-store, but rest assured they've got their best-loved pieces with them – as well as some special sets that you might not have seen before…
Will you be offering all of your sizes?
Of course! If all of their Loungers can shop on-site, then all of our Loungers will be able to shop in-store.
If you don't see your size on the shop floor, just grab one of the Lounge Experts in-store – they'll be more than happy to check for you.