Manchester is a city full of successful, strong independent women who continue to make a positive difference to the area and society. For this year's International Women's Day, King Street is looking at four women who changed the history of Manchester. 
Emmeline Pankhurst
Born on Sloan Street in the Moss Side district of Manchester, Emmeline Pankhurst was a political activist and the leader of the suffragette movement. Emmeline campaigned tirelessly for women's rights, including the right to vote by staging hunger strikes and protests, and was successful in helping women win the suffering right to vote. 
Emmeline's influence on Manchester is seismic and there are tributes to her and her work all around the city, such as The Pankhurst Centre on Oxford Road, thousands of archives at Manchester Central Library and a bronze sculpture of Emmeline herself in St Peter's Square. Emmeline also ran a draper's shop right here on King Street, where Bravissimo is located.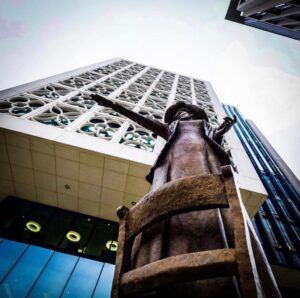 Photo credit: source unknown
Shelagh Delaney
Salford-born Shelagh Delaney, was a screenwriter and dramatist and she wrote her best-known work, 'A Taste of Honey', when she was 19. The play, which was set in her native Salford, broke all the rules to change what was possible for women in British Theatre, as her play was successful at a time when women's voices were virtually unheard in the industry. 
According to Michael Patterson in The Oxford Dictionary of Plays, 'A Taste of Honey' is probably the most performed play by a post-war British woman playwright. Delaney was a great influence to many, including Morrissey and The Smiths, who used a photograph of her on the album cover for Louder Than Bombs, with lyrics to their songs also inspired by her plays.
Photo credit: John Harding Sweetly Sings Delaney: A Study Of Shelagh Delaney's Work 1958-68
Victoria Wood
Multi-BAFTA winning writer, director, actress and comedian Victoria Wood is regularly seen as one of Manchester's crown jewels. Considered by many as one of Britain's funniest and most loved comedy performers, she won six British Comedy Awards, four BAFTAs and received a CBE for her services too.
Her cultural influence on Manchester was great, as she was a founding patron of Salford's The Lowry Theatre. Like Pankhurst, Victoria Wood also has a statue in her memory which is located in Bury town centre.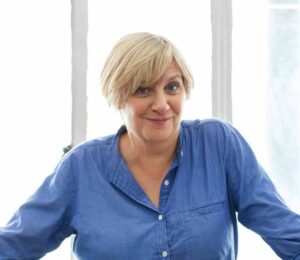 Photo credit: source unknown
Vivienne Westwood
Cheshire-born Dame Vivienne Westwood is one of Britain's most iconic fashion designers, businesswomen and activists. She was awarded her Damehood for services to fashion and is most famous for taking modern punk and new wave into mainstream fashion.
Her bespoke designs have been worn by numerous celebrities around the world and Westwood is considered a trailblazer in her industry. We're also proud to have a Vivienne Westwood store here at King Street to continue to show her iconic designs.
Photo credit: The Burberry collaboration with Vivienne Westwood launched in December (Image: Jeff Spicer/Getty Images)